This year I found that I'm down to only 5 of my 20 "traditional" curtain strobes still working. The impact of only 5 strobes is a bit weak. I also happen to have a 7 year old box of 20 cool white Action MR-16 LEDs that have never been used. Time to whip up a basic 555 timer circuit to put them to good use...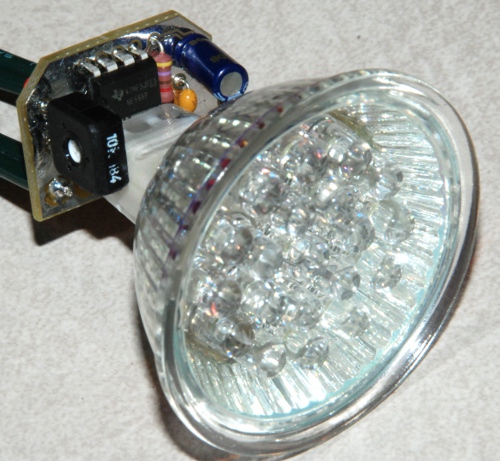 The trim pot on the left sets the strobe rate (from 1.2 to 15 Hz) so as to "randomize" the string of strobes. I'll be putting them in some 1 1/2" PVC fittings.
This is certainly not a new or even complicated idea, but it was fun nonetheless. Sometime in the future I'll update this thread with the schematic and board layout (I'm a bit short on time at the moment).
Michael